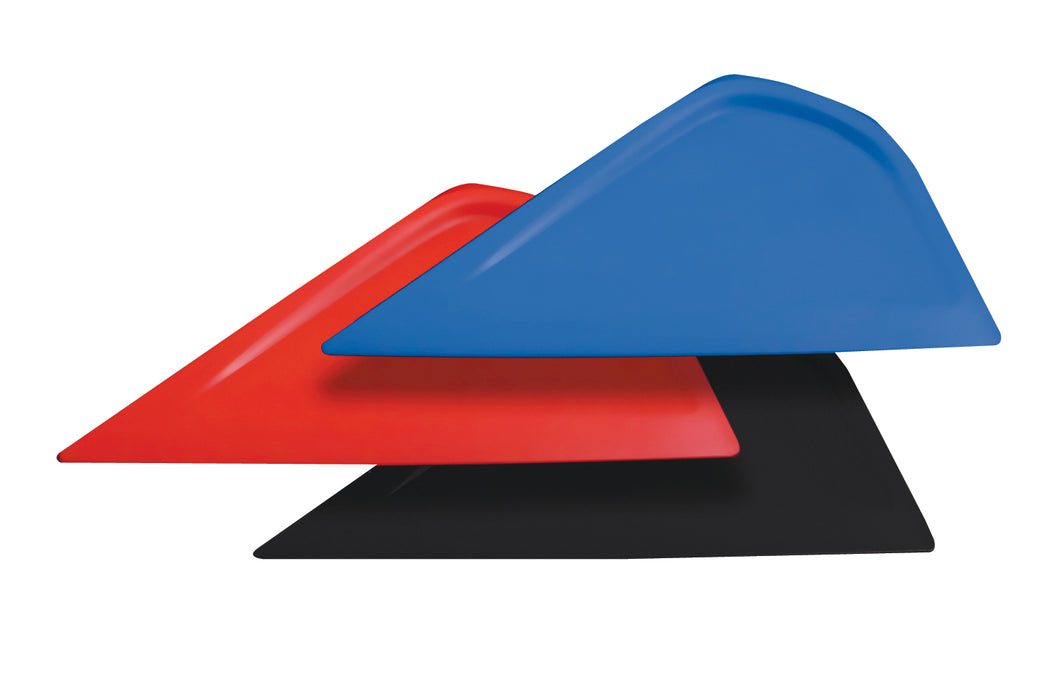 Little foot (black/blue/red)
Save up to

0

%
Save %
Original price
$4.00
-
Original price
$6.60
GT044B LITTLE FOOT BLUE (SOFT)
GT044R LITTLE FOOT RED (FLEX-FIRM)
GT044BLK LITTLE FOOT BLACK (HARD)
The Little foot features the unique blade shape of the Big Foot without the handle. Fits  comfortably in your hand and features an angled, long-reach tip that gets behind  gaskets and rubber seals easily. This squeegee measures about 6" (15 cm) along the  usable edge. The pointed edge of this tool allows the installer to squeegee in very tight  areas. Has plenty of room to keep a good grip on the squeegee.
GT151W WHITE QUICK FOOT (FLEX-FIRM)
GT151B BLUE QUICK FOOT (SOFT)
GT151Y YELLOW QUICK FOOT (HARD)
A stiff squeegee with a handle for jobs that require medium reach. Slim and trim with an  unwrapped handle. Comes in a variety of flex ratings to meet a wide range of applications.
GT060 EZ WING LIME (FLEX-FIRM)
GT060PCH EZ WING PEACH (FLEX-SOFT)
The first difference in the EZ Wing from a product like the EZ Reach or EZ Reach Ultra is the unique chizzler tip that enables  you to flip it over to chisel out those stubborn creases or dust spots. The second feature of the EZ Wing is the increased stiffness cross the nose of the tool. This will allow you to apply more pressure out at the tip in those situations where you are reaching  into a tight spot. Lastly the CCT technology provides a curved main edge.
GT1070 PLATINUM SMART CARDS
The modern version of the hard card squeegee, only better! 25% wider than a hard card, with a tapered tip, comfortable grip  and thin squeegee edge make it the smartest tool in your apron. Great for sliding under gaskets and seals. Use Smart Cards  anywhere you would use hard card squeegees.